From Summer Institute Director Carol Pollard
"We think that (David) Bowie knows something! That was his secret and impact. Every song was an innuendo to worlds behind the visible one. Bowie was the Heidegger of Pop Culture. In Heidegger's case the worlds behind have always something to do with Valkyries, heroic discoveries, and finally blood and soil; meanwhile Bowie's metaphysics always touches broken dreams, coming home where there is no home any more and... all that specific sweet pain we all carry like Frodo carries the ring... Bowie deals with tragic failures - even when he says LET'S DANCE... In our times of short sentences, short emails, clear statements in staccato style, ending each with an exclamation mark, Bowie was one of the last ones telling the big stories of man in epic length - it may be that his songs were rarely longer than 4 minutes - but when you play one of them in an infinite loop - you get countless chapters of the human story we each call our own.... each one of them is different, but all they are dipped in that sweet pain and all the horrors of our mortal existence we love and hate, we find disgusting and attractive... real modern romanticism, like a twisted Fellini movie with 1000 truths....and we are SURE: BOWIE KNOWS SOMETHING!" --Greg Becker

Ebony Allen writes: "I have great news!! I just found out that I was accepted into Harvard University's Master's Program in Bioethics! I want to thank you and Elin (Doval) for all your support." (Congratulations Ebony – even if it is "the other" school!)

Congratulations to Sally Satel on her recent OP/ED in The New York Times titled "Can Shame Be Useful?" (January 23, 2016)
Selena Marshall writes: "This an interesting article about the rise of STDs in L.A. They say that it's due to the popularity of dating apps. Casual "dating" has become a public health concern. I thought this would be an interesting read to share." (Thank you Selena!)
Robert Knowell is now a Professional Research Assistant at the University of Colorado School of Medicine. (Congratulations Robert!)
Jack Kanouzi writes: "I have GREAT NEWS! Just this past week one of my articles was published in a bioethics journal and indexed in PubMed too!" (Congratulations Jack!)
Mayelin De La Cruz wanted to share this article:"Zika Virus: Up to 4 Million Zika Cases Predicted," James Gallagher, BBC News, January 28, 2016. (Thanks Mayelin!)
Jana Oishi writes: "Here's some good news for the Friday Newsletter! I am now an assistant professor of internal medicine at Universidade Federal do Parana (Brazil). My clear directive there: help apply bioethics to daily medical situations. Even though I don't feel I have the proper titles to do this job, this was the medical school that granted me my MD degree, and I feel I owe it to them." (Jana, Congratulations! I know you will do an excellent job!)

Mayli Mertens posted on our Facebook page: "Wow…I don't mean to be political, but this reminded me of that great talk we heard at the Alumni Association Meeting this past July about the US jail health care issues." "NowThis Bernie Sanders Interview: Private Prison Reform (We need to get corporations out of the jail business."
The Forum on Religion and Ecology is pleased to announce the launch of a new website for Thomas Berry that highlights his life and thoughts. There are many of his videos and audio recordings for you to hear, along with several of his essays to read.
The latest issue of Braingenethics Update (January 2016) will shortly be available. It contains news and events in the ethical, social, and legal implications of psychiatric, neurologic and behavioral genetics. Check it out! This e-newsletter is a product of The Hastings Center and Columbia University.
Sam Garner writes: "Here is my essay in Slate on the student loan crisis in the US." (Sam, this is a wonderful article and certainly deserves a wider audience! Congratulations!)

And My Personal Favorite!
"Renaissance Florence Was a Better Model for Innovation than Silicon Valley Is," Eric Weiner, Harvard Business Review, January 25, 2016.
Have a look at my articles section!
Carol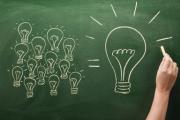 Yale's Center for Interdisciplinary Research on AIDS has two fellowship programs seeking new applicants. The NIMH Interdisciplinary HIV Prevention Training Program provides a unique focus on professional development, setting clear expectations for research productivity, the establishment of a program of research, and the creation of professional identity in preparation for an academic career. Already submitted applications are being reviewed but the program will accept new applicants. The Research Education Institute for Diverse Scholars (REIDS) is for those currently employed as early-career faculty or as post-doctoral researchers. Recognizing the importance of quality mentorship, Scholars remain focused on research education, training, professional development and mentoring that addresses structural and individual barriers to advancement of underrepresented groups in community-based implementation science research to reduce and prevent HIV. Applications will start to be reviewed on March 1, 2016. Eligibility criteria, application requirements and the online forms to apply are now available.
DePaul University College of Law is seeking candidates for a one-year endowed faculty fellowship in Health Law and Intellectual Property. If you or anyone you know might be interested, additional information can be found here.

The Brocher Foundation offers research residencies lasting between one and four months. They give researchers the opportunity to work at the beautiful Brocher Centre (on the shores of Lake Geneva) on projects on the ethical, legal and social implications for humankind of recent medical research and new technologies. Every month a dozen visiting researchers live and conduct research projects at the Foundation. There are special scholarships available for junior researchers. Details at the Brocher Foundation website.


---
Please visit our website at bioethics.yale.edu.